Gift certificates for kids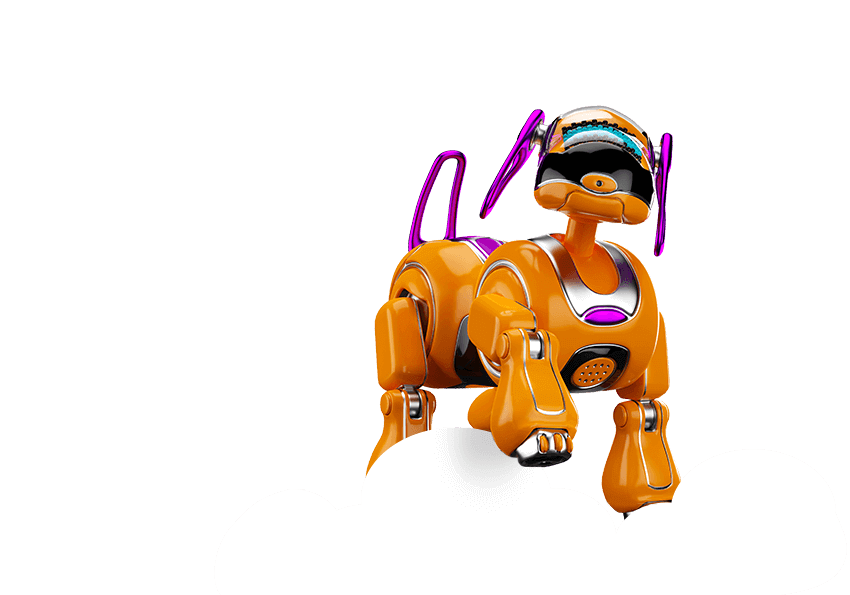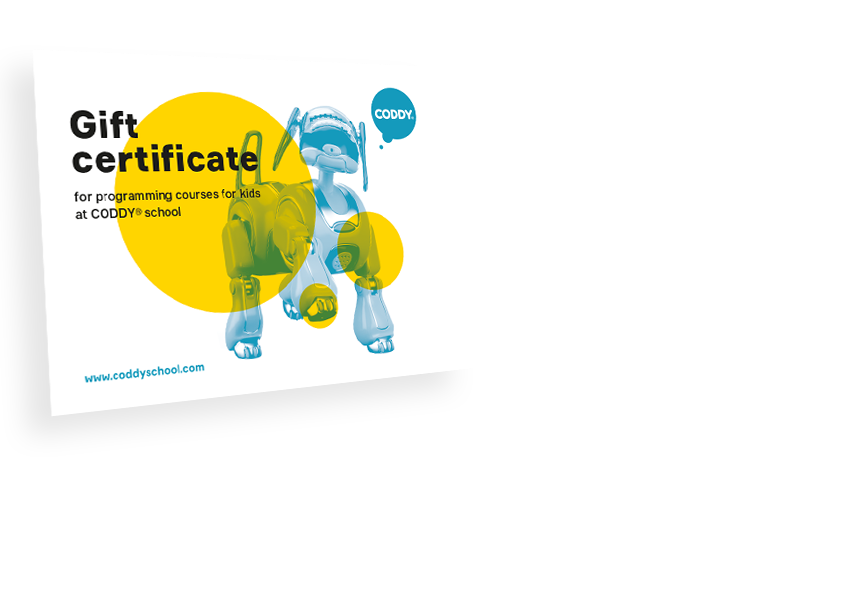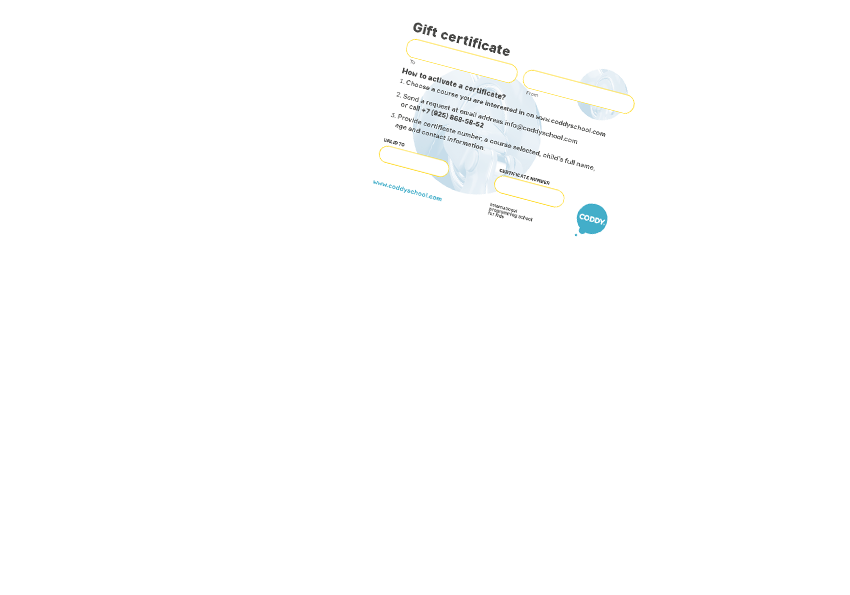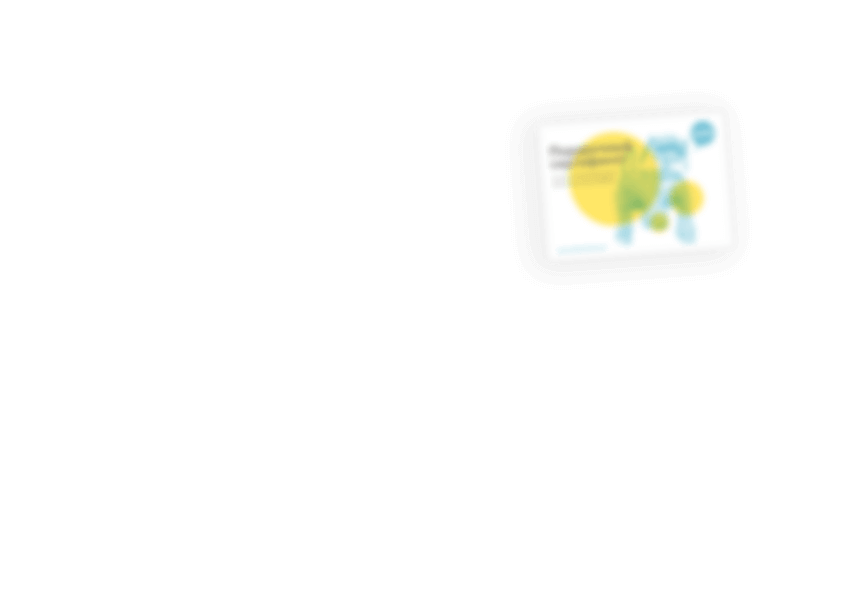 Are you looking for the gifts ideas for your child?
Are you searching for the best original and unusual gifts for the kids?
International programming school for kids CODDY offers gift certificates for programming courses for kids aged 4 to 16.
BUY A CERTIFICATE

CODDY
School gift certificates for programming courses for kids is the opportunity to open a world of modern computer technologies.
Gift your child new skills, the opportunity to learn the art of coding in accessible and fun way.
Gift certificates for kids for learning essential and demanded skills in IT is a great investment in child's future.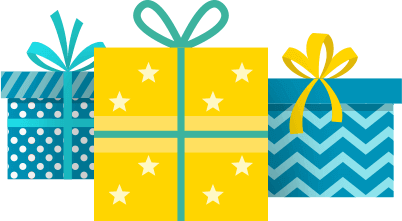 THE BEST GIFT FOR A CHILD
is emotions and opportunity to learn something new.
BY BUYING CERTIFICATES FOR PROGRAMMING COURSES FOR KIDS YOU GIFT YOUR CHILD A UNIQUE OPPORTUNITY TO:

LEARN PROGRAMMING
creating own games, websites, mobile apps, videos and cartoons

IMPROVE INTELLECTUAL LEVEL
developing logics, analytical skills, focus and memory, spatial thinking and imagination

MEET LIKE-MINDED PEOPLE
making friends who share the same interests

TURN HOBBY INTO USEFUL ACTIVITIES
replace waste of time on computer with useful and developing activity

DEVELOP CREATIVE SKILLS
becoming an author and creator of own Youtuve channel, learning to work with graphic editors
CODDY
School gift certificates for programming courses for kids will not only become an unusual present, but also a useful contribution to child's future.
CODDY
GIFT CERTIFICATE FOR KIDS IS VALID FOR
ANY COURSES
Regardless of age and gender, every child will find something to have a passion for. Gift certificates for programming courses for kids give a child the opportunity to choose their own individual path in getting used to the world of technology